79 Pompeii is an adventure style game set in the ancient city of Pompeii, during the volcanic eruption that destroyed it in year 79 AD.

The objective is to escape before everything is destroyed. The place is in chaos, paths are all blocked and there are many perils. Any mistake could be fatal.

Steam version brings many modifications and creates a different and improved experience in relation to the old version. Besides that, it allows the game to keep evolving.

In order to advance and win, the player must:
Explore the city
Colect important items
Avoid atacks from bandits and animals
Avoid dangerous situations
Use items correctly
Make intelligent choices
Observe the earthquakes
Find an exit
Run!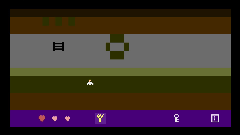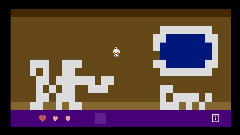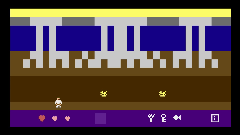 ★★★★★★
Interface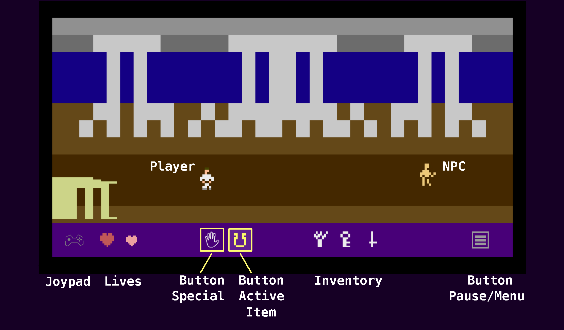 The Special Button works as "using the hand" to pull or push something.


The Active Item Button reveals the name of the selected item.


Controls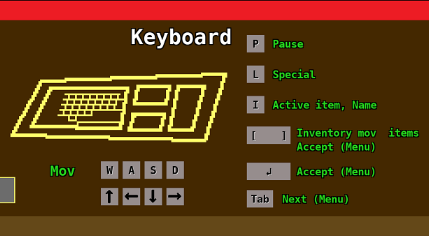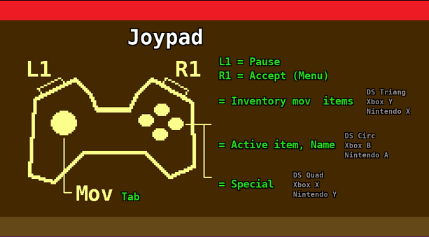 Steam Version
Early Access
The idea to launch as early acces is to get player feedback to decide the direction of future improvements, as well as to keep implementing improvements and updates.
Improvements
The idea is to offer improvements and new content gradually, such as: more modern graphics, soundtrack, special levels, etc.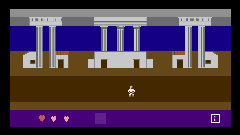 skin test
Language option: Latin
Translation subject to future corrections.



Nightmare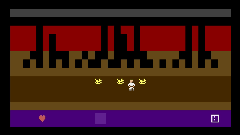 It is the game´s more lethal version. The tragical events happen at a faster pace. Other adjustments also raise the difficulty

The idea is that this version will be a DLC, to be launched soon!
Credits
Game design, art & programming:

André GFA
Atari Version
Atari 2600
The version for the Atari is still available, however being much more limited (due to the system) and not any longer the focus of the development.
Box
Inspite the game being distributed online, perhaps a box will be created for some promotional context.
...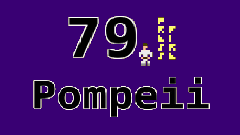 Future
The game will receive many improvements and increments!


Have you all a wonderful day!